.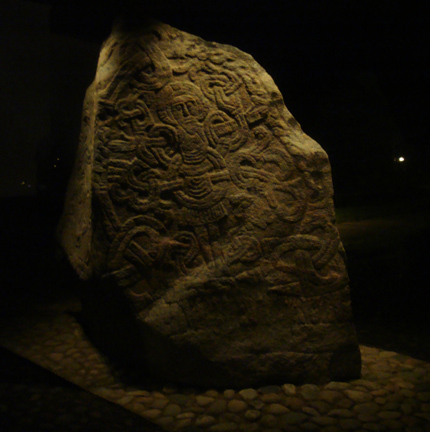 .
.
When it is dark, the cases are lit in such a way that the figures and the writing will stand out clearly.
Temperature and atmospheric humidity are automatically controlled.
The big case is 2,13 metres wide, 5,45 metres long, and 3,05 metres high,
The small case is 1,34 metres wide, 2,50 metres long, and 2,34 metres high.
The cases have been placed on rustproof steel frames under ground.
The cases were inaugurated officially on the 4th of December, 2011.